One of the ways that Faith Church serves the Twin Ports community is through its Noah's Ark Day Care Center.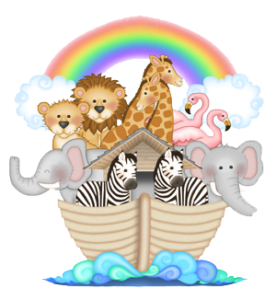 Our purpose at Noah's Ark Day Care Center is to provide a non-denominational Christian learning environment where all children will feel accepted and loved. Within this environment, the children will be encouraged to develop a healthy self-concept and a positive self-esteem.
Our program offers a structured environment where highly qualified and caring teaching staff will provide a variety of activities designed to challenge each child while meeting age appropriate goals and objectives.
Our educational philosophy is to allow each child to learn and develop at his/her own rate. Our program is designed to promote values and the intellectual, emotional, creative, physical, social and spiritual growth of each child.
Our curriculum includes the areas: Fine and Gross Motor Skills, Mathematics Readiness, Literacy Skills, Arts, Blocks, Music, Science, Sensory Play, Social and Emotional Skills, and Dramatic Play. Our curriculum is in alignment with the Wisconsin Model Early learning Standards (WMELS).
Our center is also a site for the Superior Community Preschool Program. A licensed DPI Preschool teacher teaches this program.
Christian learning is not taught or practiced in the Superior Community Preschool Program.
We are Child and Adult Care Food Program (CACFP) contracted and rated as 3 Stars via the State's Young Star Program.
For more information, visit their website at https://sites.google.com/site/nadccenter/